Commercial Construction in Ocala, FL
Benmar Construction is a trusted name in commercial construction in Ocala, FL. With over 20 years of experience, we specialize in delivering high-quality construction solutions for a wide range of commercial projects. Our team of skilled professionals is dedicated to excellence, ensuring that every project is completed to the highest standards.
At Benmar Construction, we offer a comprehensive range of commercial construction services tailored to meet the unique needs of our clients. Whether you're planning to build a new commercial space, renovate an existing property, or undertake tenant improvements, our expertise and attention to detail will ensure a successful outcome.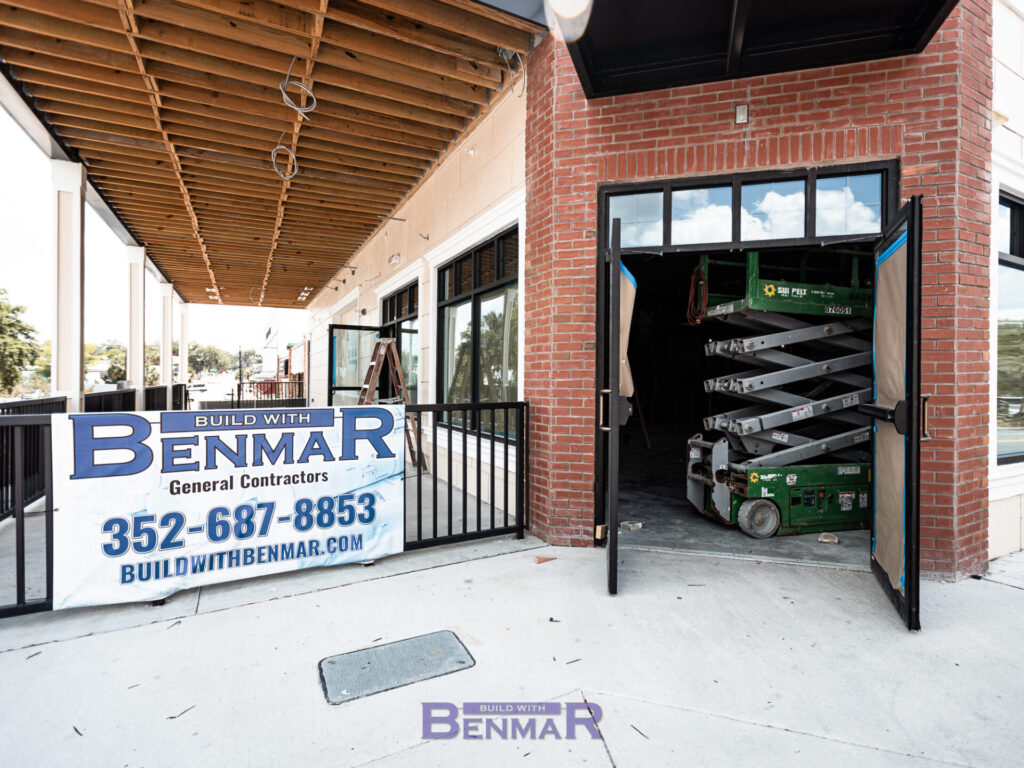 Our services include:
New Commercial Construction: From concept to completion, we manage all aspects of new commercial construction projects, ensuring quality craftsmanship and timely delivery.
Commercial Renovations and Remodeling: We specialize in transforming outdated commercial spaces into modern, functional environments that align with your vision and business needs.
Tenant Improvements: Our team excels at enhancing commercial spaces to meet the unique requirements of tenants, including interior build-outs, space reconfigurations, and more.
Design-Build Services: We offer a seamless design-build approach, combining our expertise in both design and construction to streamline the process and deliver exceptional results.
Project Management: With our experienced project managers at the helm, we ensure efficient coordination of resources, adherence to timelines, and effective communication throughout the construction process.
Site Planning and Development: We assist clients with site selection, feasibility studies, and development planning to optimize the potential of their commercial projects.
Value Engineering: Our team utilizes value engineering techniques to identify cost-saving opportunities without compromising quality, ensuring maximum value for your investment.
When you partner with Benmar Construction, you can expect…